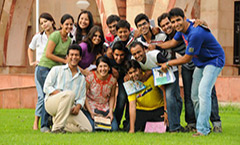 The first year students undergo 2 months long rigorous summer internship at various corporates to understand the practices and concerns of the real corporate world.. The summer internships typically happen in May-June and last for about 8-10 weeks and is mandatory as per the University guidelines.
The summer training gives the students a hands on experience to apply the classroom learnings to a corporate environment. The organization also gets a chance to observe and evaluate the students on various parameters. Based on their performance the organization may extend a Pre Placement Offer (PPO) to the students.
Attached below is a list of the companies where the students were enrolled as summer interns in 2016.