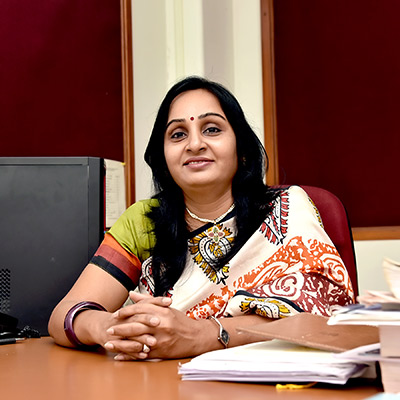 A Very Warm Welcome to All of You
It is indeed my proud privilege to open the doors of Fr. C. Rodrigues Institute of Management Studies for you and welcome you into a world of endless possibilities in the field of management.
The Institute has been in existence for more than a decade. The meaning and context of management education has completely changed in today's dynamic business environment. Management education does not only mean acquiring textbook knowledge, coveted degrees and getting jobs in the organized sector, but also developing an empathy for creating opportunities and a better world for the under privileged and under developed sections of society.
At our institute, we develop course curricula that encourages our students to learn not only inside the classroom, but through case studies, live case examples, simulation games, on the field experiential learning, guest lectures from industry experts and self-learning through involvement in various activities. Our focus at the Institute is also to encourage students to participate in various competitions and hone their talents in various co-curricular and extracurricular activities. The Institute also provides opportunities for students with entrepreneurial abilities.
Along with my colleagues in the faculty and staff, I welcome you whole heartedly to Father Agnel Business School and look forward to be with you in your journey towards excellence. Together, lets build a great future for ourselves and our country.
Best Wishes,
Prof Dr. Sujata Chincholkar
Fr. C. Rodrigues Institute of Management Studies
Vashi,
Navi Mumbai