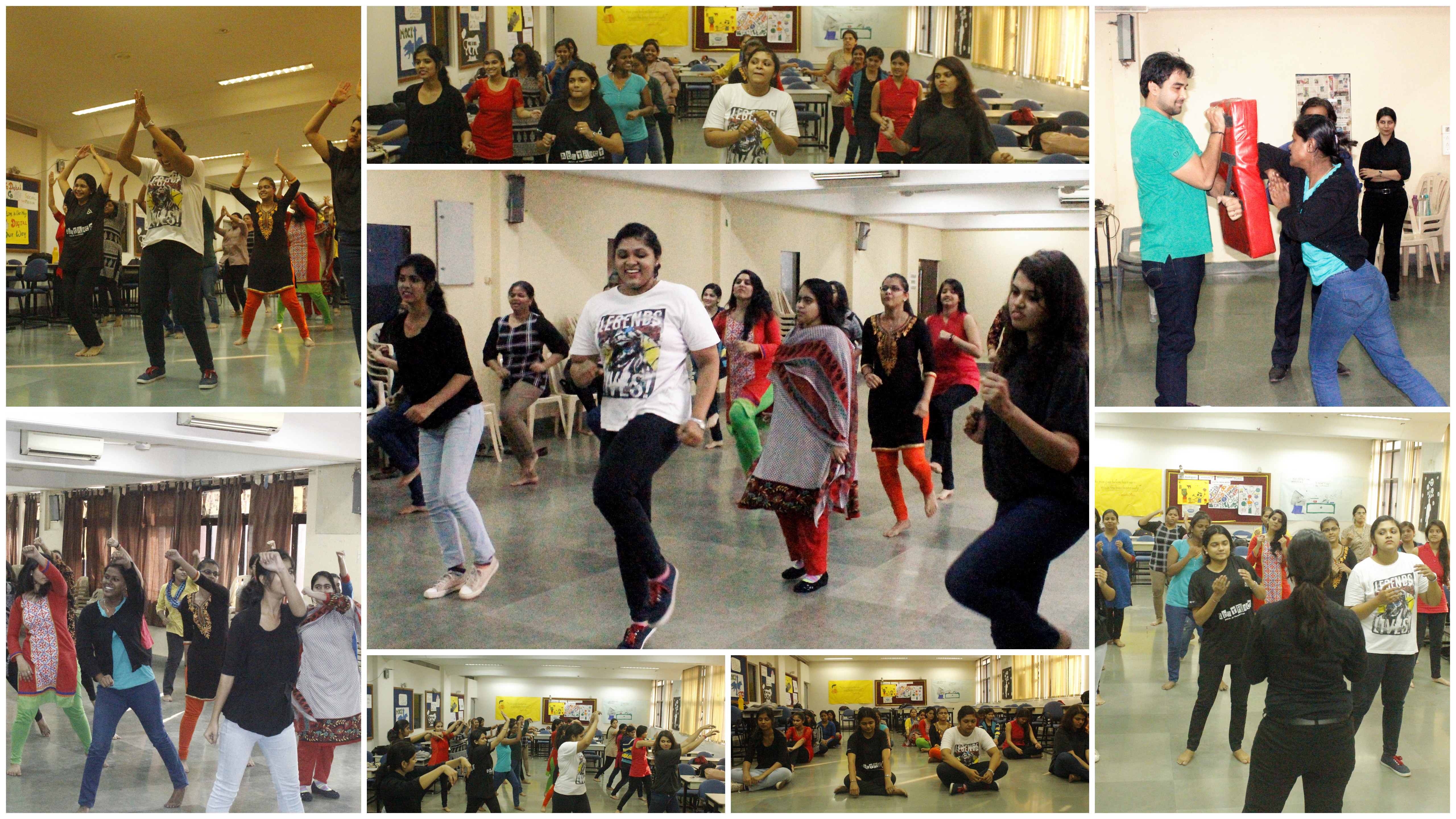 Art of Survival - One day program for first year women students
Self Management to keep one's safe, self defense, managing stresses. This one day program aims to prepare women students to navigate women centric hazards and stresses associated with working outside the home. Its approach is very positive, providing factual information, as well as practical sessions on how to handle, avoid, or escape such situations.
This program is conducted by trained experts and is very well received, getting excellent feedback.