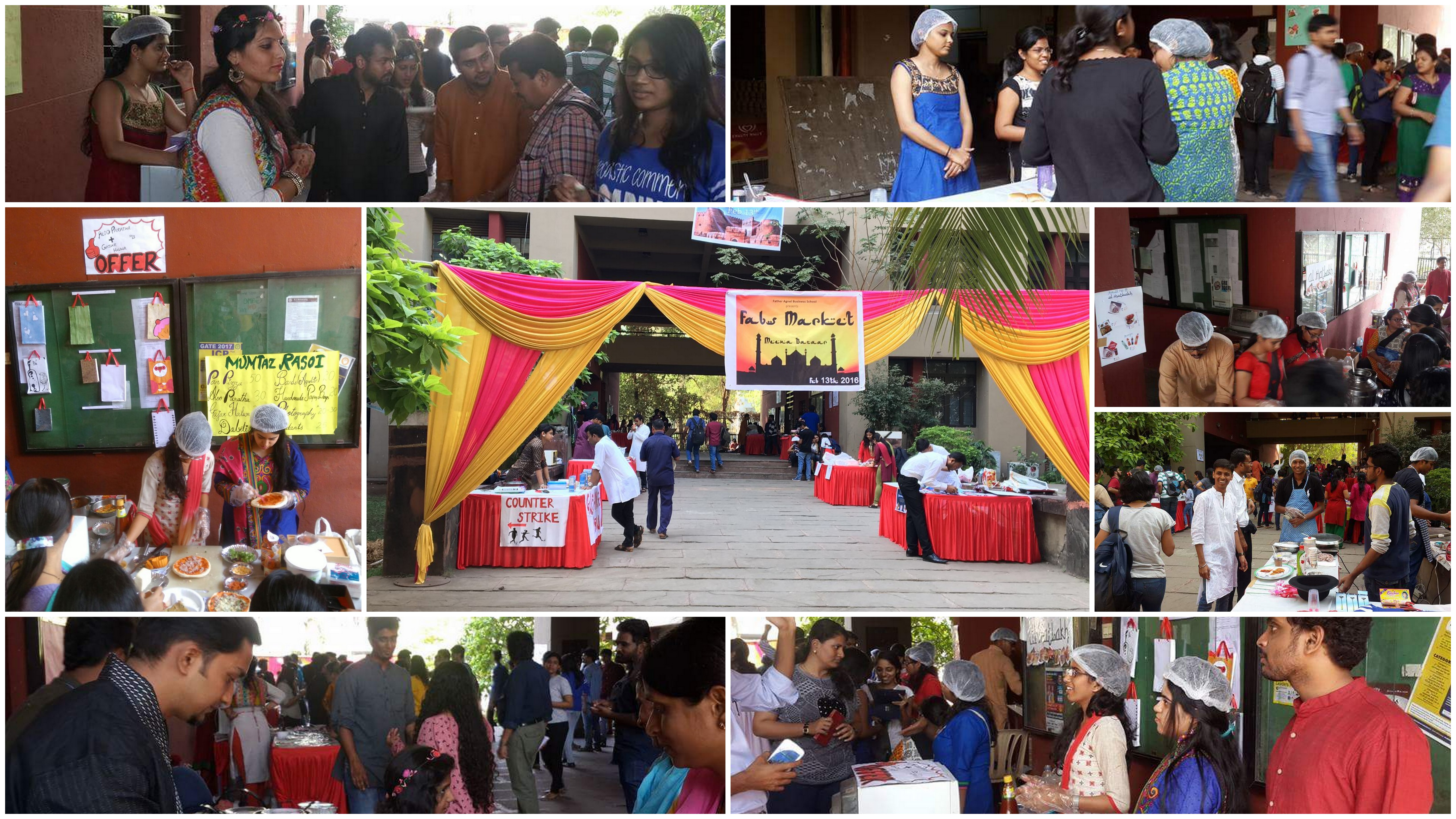 FABS Market - February
Strategy and Execution, Sales and Marketing, Entrepreneurial Skills
The courtyard at Agnel's reverberates to the sound of sellers (FABS students) vending their wares; the campus is awash in gay colours bedecking stalls and the tantalizing aroma of the delicious eats on offer. Welcome to FABS Market!
Planning starts a month ahead, with student teams bidding for stall space at a very authentic auction. Over the month teams survey their target population (students of other colleges in the campus, and teachers) and take stock of their own capabilities and resources. They then take decisions regarding products, volumes, sourcing, pricing and so on. Services are on offer too– FABS Market has hosted games, cosmetic make-over's, and the odd-fortune teller too!
A few days ahead of the event, the campus eagerly awaits the 'teaser' campaign…and is never disappointed. On D-Day the campus flocks to the venue as young and old ditch their lunch 'dabbas' to feast on delicious treats at each stall. Kids living on campus flit from stall to stall looking for the best bargains in kiddy accessories. Want to pick up a trendy wrap or the latest in costume jewelery? Some enterprising stall is sure to have it. Competition is cut-throat as each team seeks to maximize its share of the customer's mind and wallet!
After the day's business is over – teams are evaluated on multiple criteria including profit earned, and based on objective data as well as customer feedback. Teams reflect on their performance, identify where they went right and where wrong and what they could have improved…truly learning by Doing!